Stella mirror 60″ x 36″
LED Lighted Wall Mount Vanity Mirror With Defogger
STELLA6036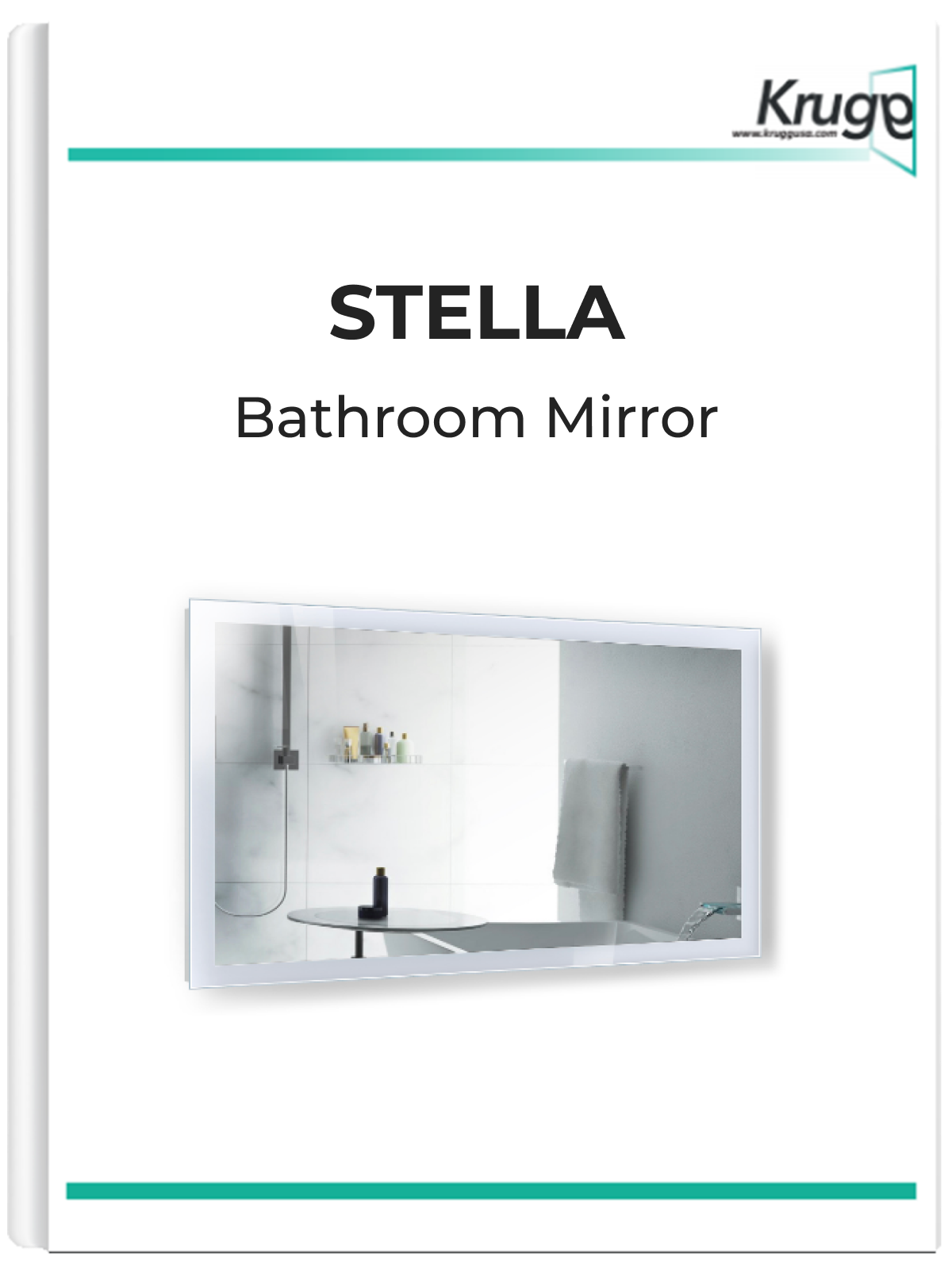 Guides
Description
Add a touch of distinction to your bathroom with the Stella Mirror. Designed with both beauty and practicality in mind, this lighted mirror is a timeless addition for any bathroom style.
Soft LED task lighting frames the mirror's interior and can be adjusted with the wall dimmer to create the perfect ambiance. Your reflection is also always clear with the mirror's innovative defogger that prevents condensation.
This modern, yet classic mirror can be installed both vertically and horizontally, making it ideal for vanities of all sizes.
Timeless Mirror Design
Classic, sleek design matches perfectly with a variety of bathroom styles
FLEX-INSTALL System allows for easy installation
Bright, adjustable lighting illuminates powder rooms, master baths, or en suites
Energy-Efficient Task Lighting
LED feature always offers a daylight glow to your bathroom with a temperature of 3000 Kelvins
Enjoy 50,000 hours of LED light illumination
LED mirror lights conserve energy and are environmentally friendly
Conveniently Connect to Switch & Wall Dimmer
Connect the mirror to bathroom outlet to control mirror lights
Flip the wall switch from the on or off position
Easily adjust light levels and create an ideal ambiance with a dimmer enabled switch
Installation Videos
Feature Videos